External Moderation; Resources; Training......
Kieran Tummon TUI Area 13 Representative
+ John McCarthy Newpark Comprehensive School
Junior Cycle Protest
RTE News
Congratulations to Mairead Glynn
elected to the The Teaching Council;
( Community & Comprehensive Panel) .
She, and the other successful candidates "will be formally appointed by the Minister for Education and Skills shortly. Over their four-year term of office they will play a critical role in contributing to the development of national policy as it relates to teaching and learning, and professional standards in the teaching profession. "
FEMPI Protest 18th. November 2015.
TUI Congress: 2nd.- 4th. April 2013.Galway.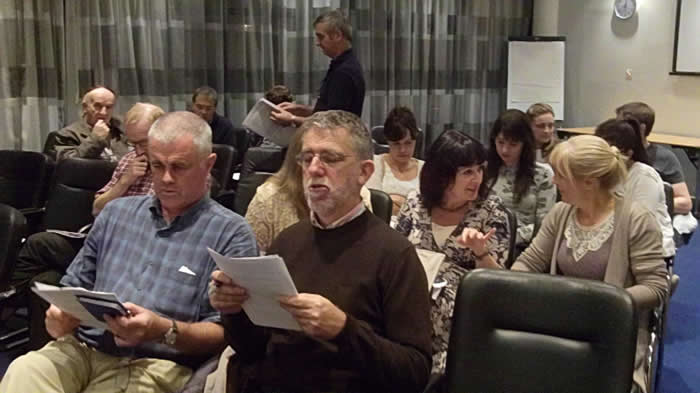 Circular Letter: Haddington Road
CID
Appeal
Circular Letter
Latest Circular(CL0059) re Sick-Leave
Dublin C&C 2015-16 Executive Officers + Area Rep.
Branch Meeting:
Tuesday October 25th. 2016 at 8pm
Followed by AGM at 9pm
Nominations for Branch Officers must be received by The Secretary:
by Monday 10th October 2016; 4pm.
(Signed by Proposer & Seconder).
Venue: Lucan Spa Hotel
Congress 2015 Wexford
Congress 2016 Killarney