Equal Pay Rally Oct 2016
Equal Pay Rally Oct 2016
X Public Service Stability Document
"As a moral imperative and in order to protect teaching as profession, a fair and sustainable resolution of the issue of pay inequality must be accelerated, not delayed."
Junior Cycle Protest
RTE News
Junior Cert Reform Clarification November 2016.
DirectiveClassContactHours2017
-------------------------------------------------
Equal Pay
--------------------------------------
The Public Service Pay and Pensions Bill, 2017:
freezes increments until 2021
higher Additional Superannuation Contributions (ASC)
9-month delay in each pay restoration measure.
for 'non-covered' public servants.
FEMPI Protest 18th. November 2015.
Branch Meetings:
.Monday 5th. February 2018 at 8pm.
Venue: TBA
.
**Closing date Teaching Council: Garda vetting 31st. December 2017. Extended to 30th. April 2018.
.
Congress 2013 Galway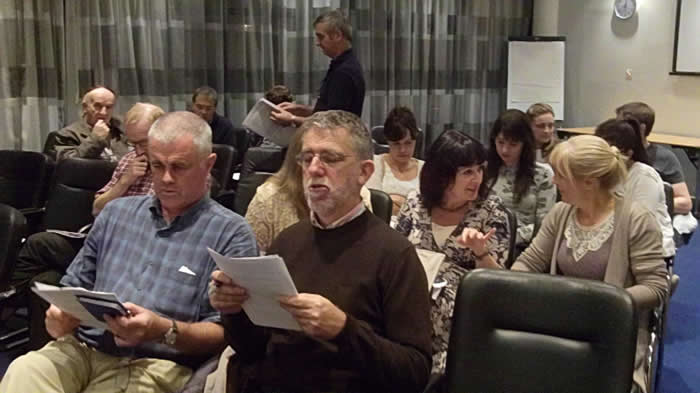 Branch Meeting
Bernie Ruane (AGS) & Mairead Glynn
(in regulation attire?)
Circular Letter: Haddington Road
CID
Appeal
Circular Letter
Latest Circular(CL0059) re Sick-Leave
Scheme for Leave of Absence following Assault for registered Teachers.....
CL0061 -2017
New Chair Colin Whyte + AGS Colm Kelly; VP Seamus Lahart
Sec: Rose O'Mahony & Area Rep. Kieran Tummon
.
(Oct. 2017)
Congress 2015 Wexford
Congress 2017 Cork