Equal Pay Rally Oct 2016
Equal Pay Rally Oct 2016
Junior Cycle Protest
RTE News
Junior Cert Reform Clarification November 2016.
DirectiveClassContactHours2017
-------------------------------------------------
Equal Pay
X Public Service Stability Document
The Executive Committee of the Teachers' Union of Ireland (TUI) this evening unanimously decided to recommend rejection of the draft Public Service Stability Agreement.
Speaking after the meeting, TUI President Joanne Irwin said that it would be unconscionable for the union to recommend acceptance of an agreement that effectively copper-fastened a system of pay inequality for its duration.
The union described the draft document's failure to properly address the discriminatory, inequitable two-tier pay system, as completely unacceptable, and said that the process of pay equalisation requires acceleration, rather than further delay.
FEMPI Protest 18th. November 2015.
Branch Meeting:
Tuesday 12th. September. 2017 at 8pm
.
Venue: Lucan Spa Hotel
Congress 2013 Galway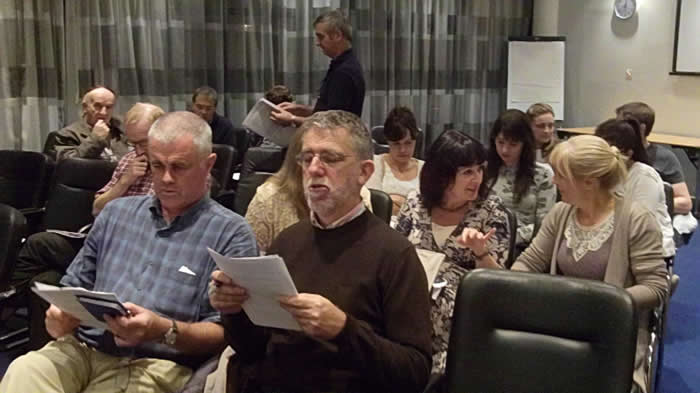 Branch Meeting
Bernie Ruane (AGS) & Mairead Glynn (Chair)
(in regulation attire?)
Circular Letter: Haddington Road
CID
Appeal
Circular Letter
Latest Circular(CL0059) re Sick-Leave
Dublin C&C 2015-16 Executive Officers + Area Rep.
Congress 2015 Wexford
Congress 2017 Cork